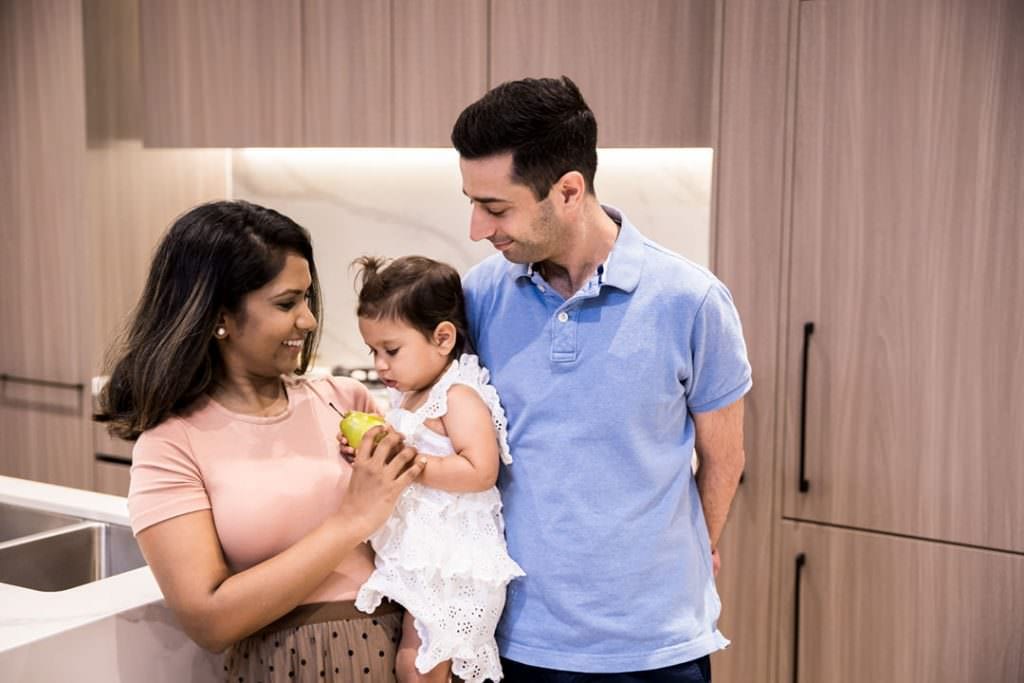 Living in Lane Cove was a no-brainer for couple Seepahn and Chamika when upsizing to a 'family home' became a must. As a repeat Hyecorp purchaser, it was the trust and rapport formed during the first purchase at Lora and knowing exactly what is promised will be delivered that made it easy for the family to buy again.
"The entire sales process was straightforward," says Seepahn. "It's quite unique finding a two-bedroom plus a multipurpose room at basically the perfect price point…We haven't seen this floorplan and layout anywhere else, so it was amazing."
With Hyecorp as the developer and builder, the couple found the experience of buying off-the-plan very easy. From customising the plans and selecting the finishes, Seepahn says every component is precise as described and very high quality. Now purchasing in Elena Apartments Lane Cove, the couple is confident the overall look and feel will be exactly as they expect.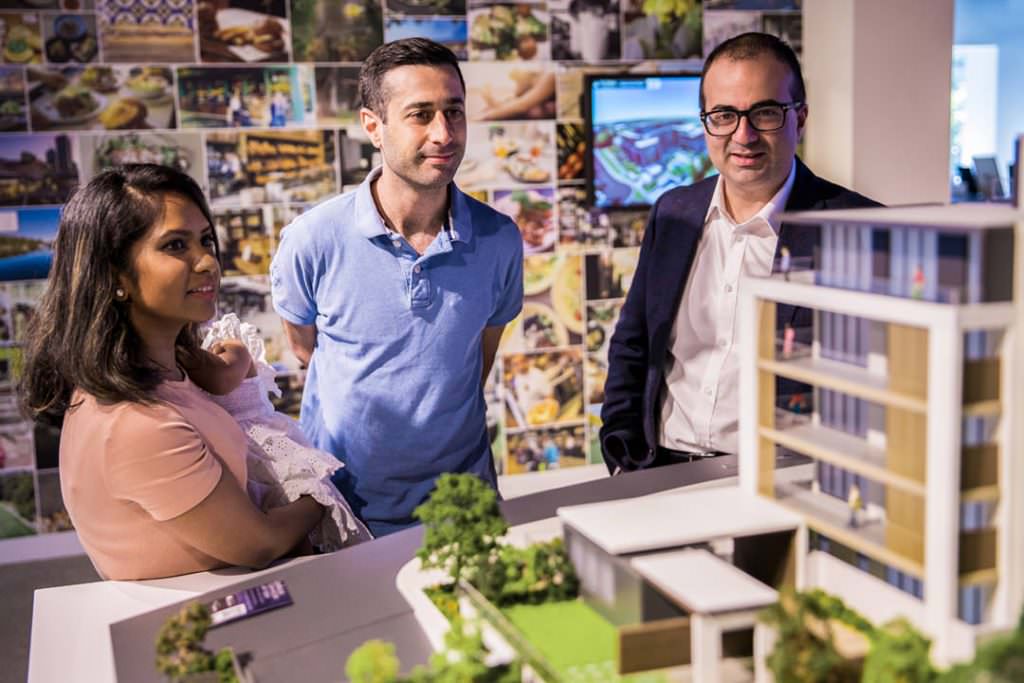 Chamika says having the option to customise the apartment to suit their family's lifestyle was extremely important. "If you're going to live in this place, it needs to be a bit more 'you'," says Chamika. For the couple, the ongoing relationship with Hyecorp and the aftermarket communications – including the regular updates they received during construction – is what has made the experience smooth and also enjoyable.