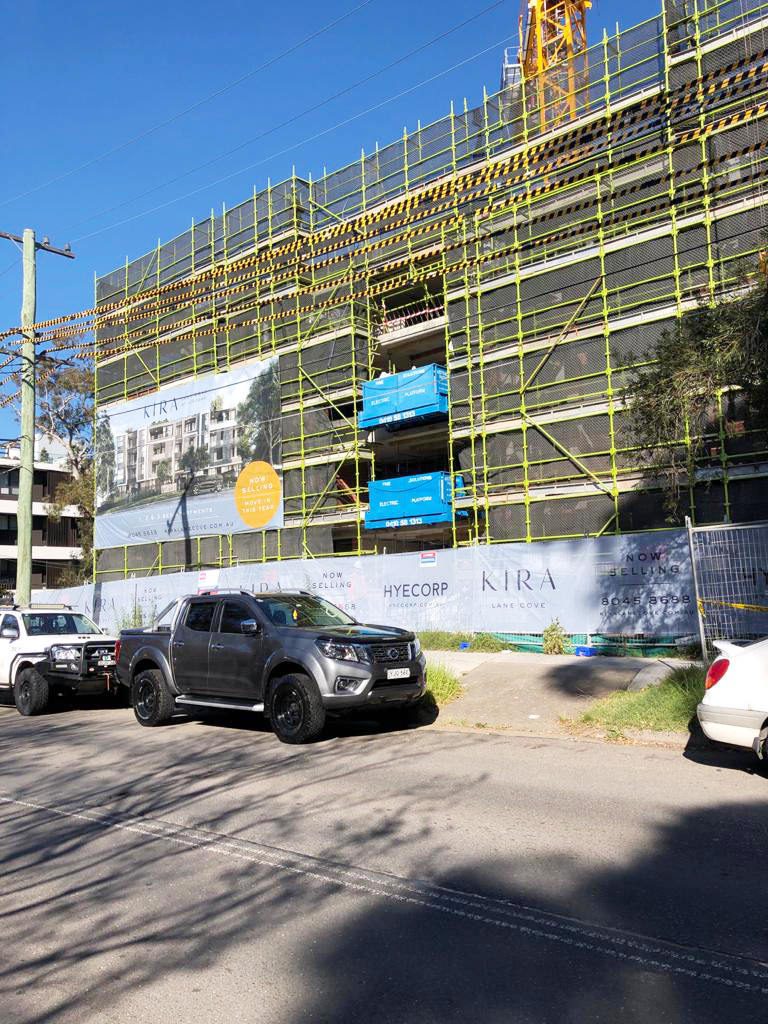 Kira Apartments in Lane Cove continues to progress well.
Elena Apartments in Lane Cove continues to hit its milestones.
Milestones:
We have completed all the building structural work and are now in progress with internal fit-out works to the apartments as well as external civil and infrastructure works. We have completed the sewer connection and are looking to complete the water main extension works in the next 2 months.
We have commenced works on the façade of the building and preparing to commence the rooftop garden works.

Tiling and joinery have commenced.
Works planned on-site for the next quarter of 2021:
-Fit-out progression
-Infrastructure works (water/ stormwater, civil)
-Façade architectural details
Click here to view Kira Lane Cove construction timeline and 360-degree views.