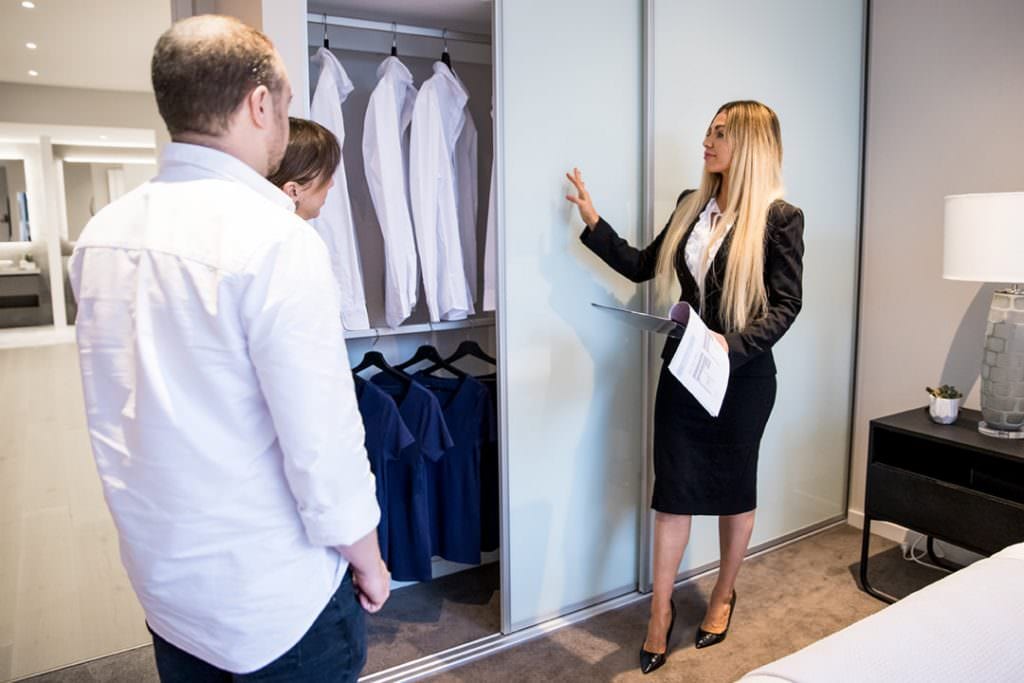 While a new home with more space was the main non-negotiable when the couple became a family of three, Brendon and Danielle were not going to settle for just anything. The couple, who recently purchased a three-bedder off-the-plan apartment in Lane Cove, said the decision to buy became simple when they found out Hyecorp offered the ability to customise the property.
Danielle says, "Our decision to purchase Kira Lane Cove was easy in the end when we found out Hyecorp could facilitate the changes we wanted to make." Brendon added, "We would make suggestions and they would come back with options of what we could do. And they were open to changing the floor plan to suit our needs."
Having already experienced life close by in Lavender Bay, the couple is convinced the North Shore is the place to be. They love the family-friendly area with nearby shops and being within walking distance to childcare options, schools and playgrounds. "We're really looking forward to moving to Lane Cove. I think it'll be great," says Danielle.
And as for Kira, the couple said the playground was a big selling point. "We don't even have to leave our home to take our baby to the playground, and hopefully other families are moving in too," says Danielle.