Imagine a home that comes with a pool, sauna, gym, firepit, billiards room, yoga studio, library and temperature-controlled wine cellar. Sounds pretty exclusive, right?
But wait, there's more. A hairdresser on site, a nail salon, a private cinema and a full grocery delivery, laundry and maintenance service.
They may read like the specs for one of Sydney's most exclusive multi-million-dollar mansions or penthouses, but they're actually not. This is the new model of housing being offered to post-retirement Baby Boomers.
"They saw their grandparents being dragged, kicking and screaming, to retirement gulags in the wilderness, and said, 'Over my dead body!' says Sally Taylor, managing director of Provectus Care's Retirement by Moran.
"They're the generation with a lot of wealth from the rising value of their property assets, who don't need to move out of the family home. So if they are going to move, they want something of equal quality or higher; they don't want to compromise.
"As a result, the standard of retirement living has changed enormously over the last 10 years."
Get the best property news and advice delivered straight to your inbox.
Today, there is a raft of new retirement complexes on the market – whether low-rise or vertical villages – offering a previously unimaginable level of luxury.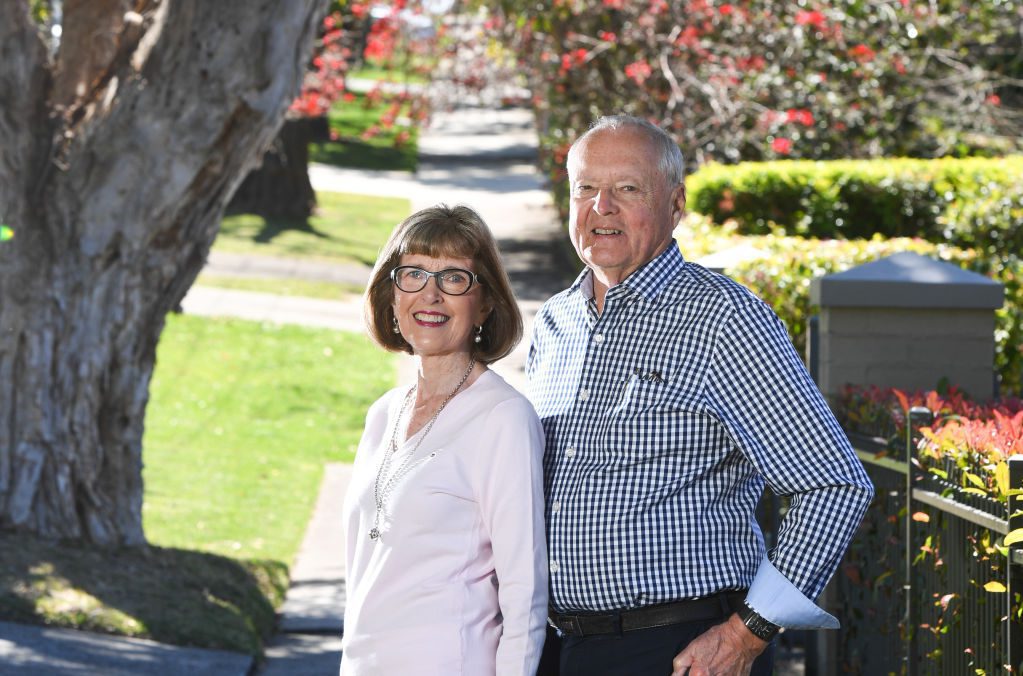 At a similar price to high-end regular apartments, but with a monthly management fee of around $800 to $1200 a person – with a discount for couples – that covers all insurances, land taxes, services and maintenance costs, some of them are the absolute pinnacles of indulgence.
Stacked with communal amenities, and often with full rosters of activities such as book clubs, wine-tastings, bridges and movies, they look more like action-packed five-star resorts than arenas of serene contemplation for society's more mature members to slow down, even just a little.
"We're very excited at the prospect of moving into ours," says retired speech pathologist Jane Menck, 74, who's buying an apartment off the plan in a new ultra-luxe project in Willoughby, with husband Jim, 76, who has a men's giftware wholesale business.
"We've lived in our beautiful home nearby for the past 12 years, so if we were going to move, we wanted somewhere with five-star facilities.
"We have three children and eight grandchildren within walking distance, and the high street and shops are close by too. We think it's going to look amazing."
Jane and Jim have bought one of the 126 apartments at Hyegrove Willoughby, which will start construction in March next year as part of the redevelopment of the Willoughby Legion Ex-Services Club.
As well to its pool, gym, concierge, cinema, art studio and Pilates and yoga studio, it also has a rooftop terrace for entertaining as well as a private dining room, lobby lounge bar, wine-tasting room and day spa.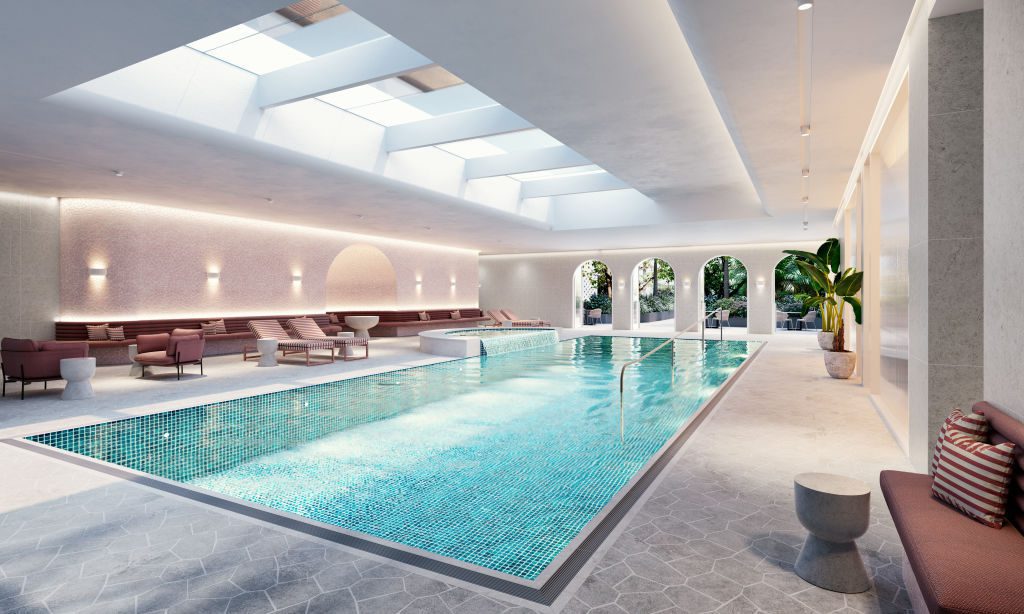 Its real piece de resistance, however, is an integrated aged-care component. When the apartment owners are beyond swimming, exercising and playing to their heart's content, they can either opt for care in their own home or transfer to any of the 45 suites in the higher-care facility on the same site.
"We've found people in this group really want to retain control over their own lives as they age," says Cameron Kirby, Hyegrove's head of operations and a consultant for the luxury retirement and aged care industry.
"People are now much more independent and live healthier for longer and want the security of knowing they can spend the rest of their lives and have care available without moving again.
"The World War II generation was prepared to accept things as they were, but the Baby Boomers have disrupted everything their whole life – and now they're disrupting this too."
This retirement housing model is only just beginning in Australia, following its introduction in markets like New Zealand, the US and the Netherlands.
For developer Hyegrove, part of the Hyecorp Property Group, it's likely to be the first of many.
"I live locally, as do my grandparents, and they were looking for somewhere to downsize to in the area they know and love, and to enjoy life with the same sense of community and camaraderie," says Hyegrove managing director Stephen Abolakian.
"So we've spent 10 years working out this project with so much community consultation to work out exactly what people want. And we're giving them lots of amenities, the choice of beautiful finishes and, most importantly, a sense of security and care."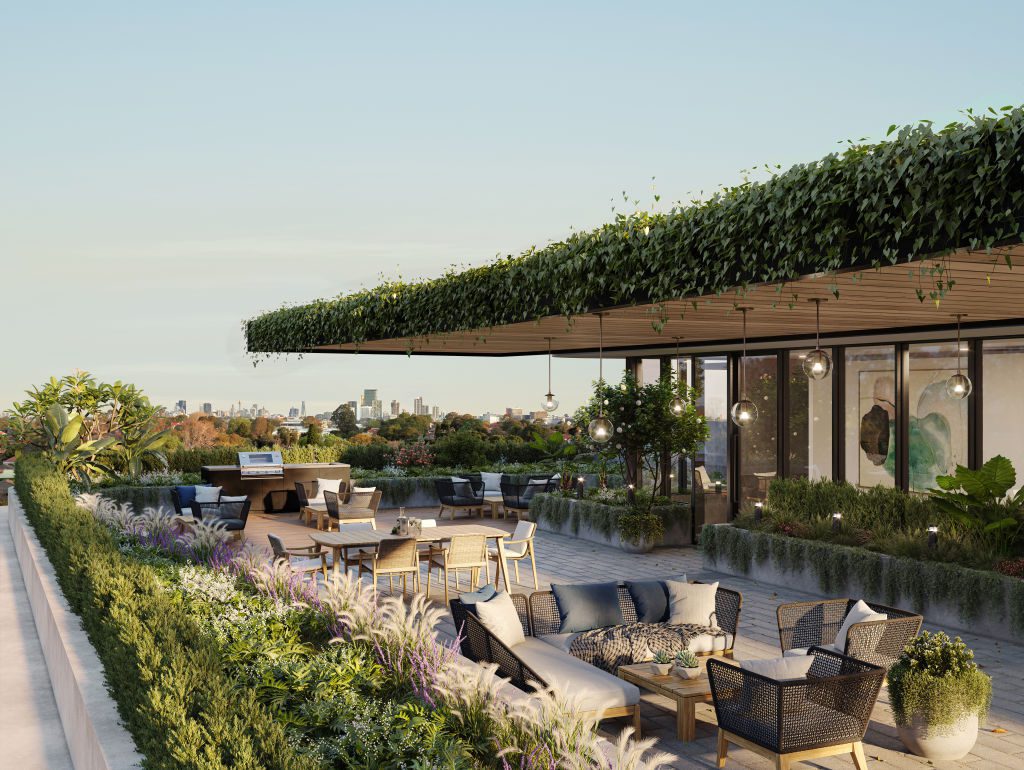 Another development group, Retirement by Moran – headed by Shane Moran of the seniors' living family dynasty – launched two and a half years ago.
It now has three projects: one in Wahroonga, the 33-apartment Rose by Moran, which opened in March; the 37-apartment Sage by Moran, set to be completed in Cronulla in 2023; and Darling House at Darling Point, a boutique complex of 12 high-end serviced apartments to be finished the end of this year.
Negotiations are currently underway for six more.
"The extent of amenity being offered in these places hasn't been seen before," Taylor says. "This is a huge shift.
"These are large two and three-bedroom apartments, as people want room and may want their grandkids to stay. They have high-end finishes, all the facilities and a level of service that includes things like putting up their paintings and setting up the internet.
"Baby Boomers don't want all the maintenance of houses, and nor do they want to run the risk of living next door to Airbnb parties in apartments."
Geoff and Noelle Shepherd, both 75, moved into Rose by Moran three months ago from their large house in Lindfield, and love it already.
"Our family hadn't seen it as it was during the COVID lockdown, and they were gobsmacked when they came," says Geoff, who worked in financial services. "It's in a lovely area and you can walk to the station, and we've found it liberating.
"The amenities are spectacular. It's like living in a luxury resort. I love the absence of worry. There's a full-time manager and maintenance man so I'll never have to call another tradesman, which is a blessing.
"We've given up a bit of autonomy and fiddling around in the garden, and pay a fairly hefty fee, but it's probably not that much difference to a strata levy. It was definitely the right move for us."
The NSW government held an inquiry into the state's retirement village sector in 2017 and, as a result, brought in a number of changes to improve conditions, including making the financial arrangements more transparent.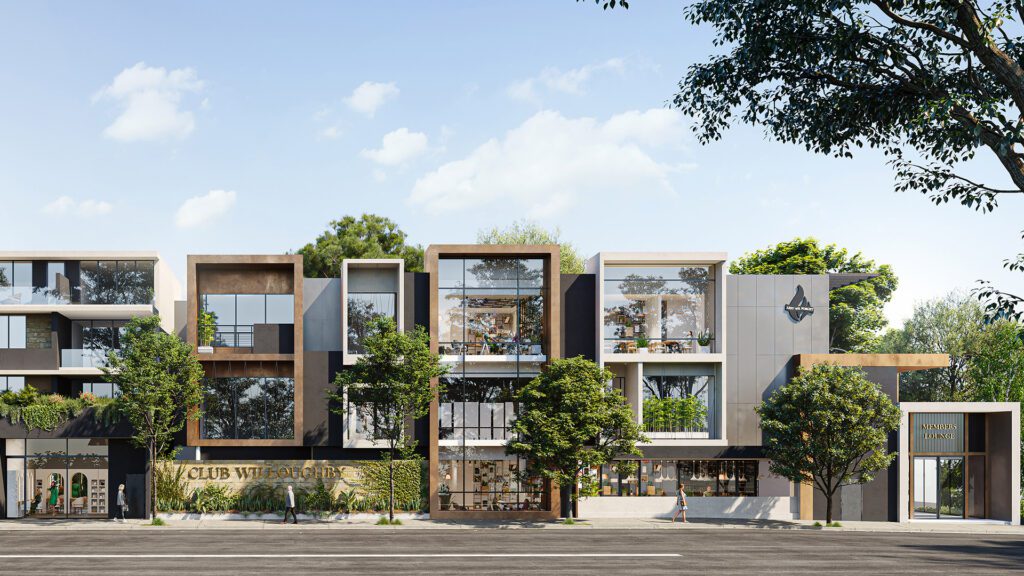 These include the exit fee which is usually five per cent of the purchase price for every year in residence, up to a maximum of 25 per cent. Some villages buy back the apartments or villas at the original price; others pay capital appreciation.
The upcoming The Falls Estate at Oxford Falls Valley by Frenchs Forest is one of those that will allow its owners to claim any capital gain when they sell.
An eco-friendly development in bushland, currently out for tender, it will have 41 apartments with solar panels and water tanks, and a huge range of amenities, including a fire pit, pool, gym, bar and communal kitchen.
"We're very passionate about this project," says Dan Maurici, senior development manager of The Falls Estate, to be developed by Henroth Investments.
"This will be high-end senior living because Baby Boomers have all owned properties and shares for the last 20 years which have gone through the roof, and now they want to enjoy the value of their capital."
As well as amassing all this wealth, these maturing Baby Boomers are ready to spend it, believes Lorena Gaxiola, who's acted as the creative strategist for a number of these retirement complexes, including Waterbrook Bowral – set to open in mid-2022 with its own chapel, gym, yoga studio, pool, bar, restaurant and hair and nail salon – and Waterbrook Bayview, on the Northern Beaches, that's currently with the council.
"They've gone through two to three cycles in real estate so they have a lot of value, typically, in their properties as they may have bought something for $100,000 10 years ago that's now worth over $1 million," Gaxiola says.
"They don't want to sit at home, waiting for the kids to visit. They want to be active, to socialise and enjoy life, and do it while living in what feels like some comfortable, glamorous hotel."