Hyecorp's latest apartment development Audrey, has been purposefully designed to cater for every buyer demographic.
First home buyers have shown significant interest in the entry-level apartments, which start from $860,000, due to the extra multi-purpose rooms on offer.
The two and three-bedroom apartments each also have a multi-purpose room. The two-bedders start from $1.45 million and three-bedroom apartments from $2.15 million. 
The inclusion of multi-purpose rooms in every apartment was a conscious effort from Hyecorp to offer more than what is on offer elsewhere in the area. Potentially even acting as a second bedroom, the MPR is primarily targeted at those who are still frequently working from home, and want a separate office room away from their every day living space. 
Construction at the Canberra Avenue site, across the road from Newlands Park, is set to commence this month, with the prominent lower north shore developer targeting a mid-2024 completion date.
The St Leonards tower will home 80 apartments across 12-storeys, with local architecture group SJB on board to handle the architecture.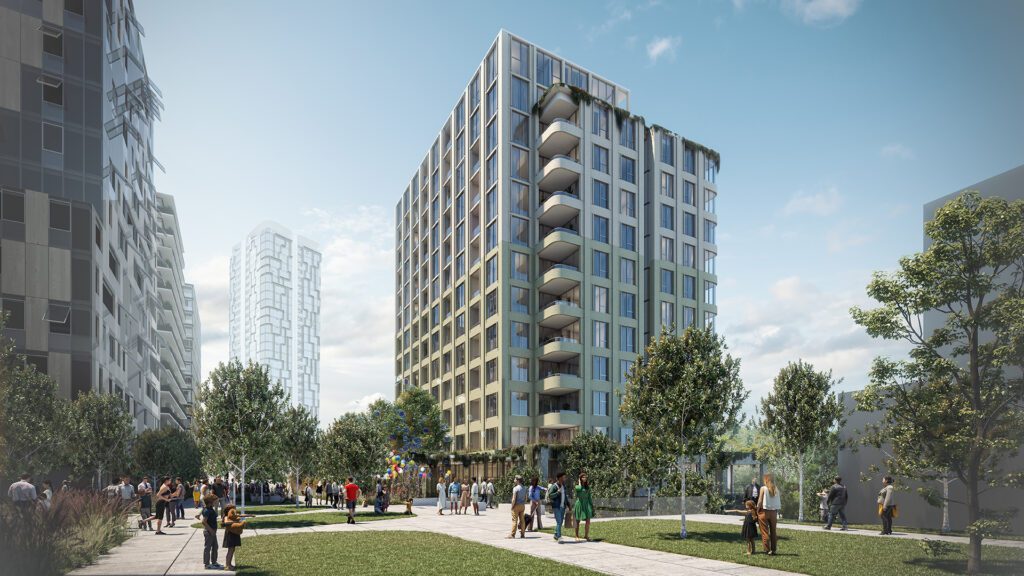 Some of the one-bedroom plus multi-purpose-room apartments offer a car space, and start from $975,000. They have over 60 sqm of open plan living space, where residents will be able to enjoy an amplified sense of space that seamlessly flows from indoor to outdoor living.
The two-bedroom residences have 105 sqm of internal living space.
The multi-purpose room offerings provides buyers with an additional space in their homes, suited to all lifestyles, with the room fit to be utilised for a multitude of options including as a separate study space, a nursery or a guest bedroom. 
Positioned in the heart of the home, the kitchens feature pull out pantries, along with a spice rack and Miele appliances, including a fully integrated refrigerator and dishwasher. 
Bespoke joinery extends from the kitchens into the open plan living by incorporating a built in entertainment unit and integrated storage.
Buyers will also be able to customise each apartment if they purchase before construction commences later in the month, with Hyecorp's point of difference, the Live your Way service, which offers buyers a five-hour consultation with the group's Interior Designer in which they can customise their home.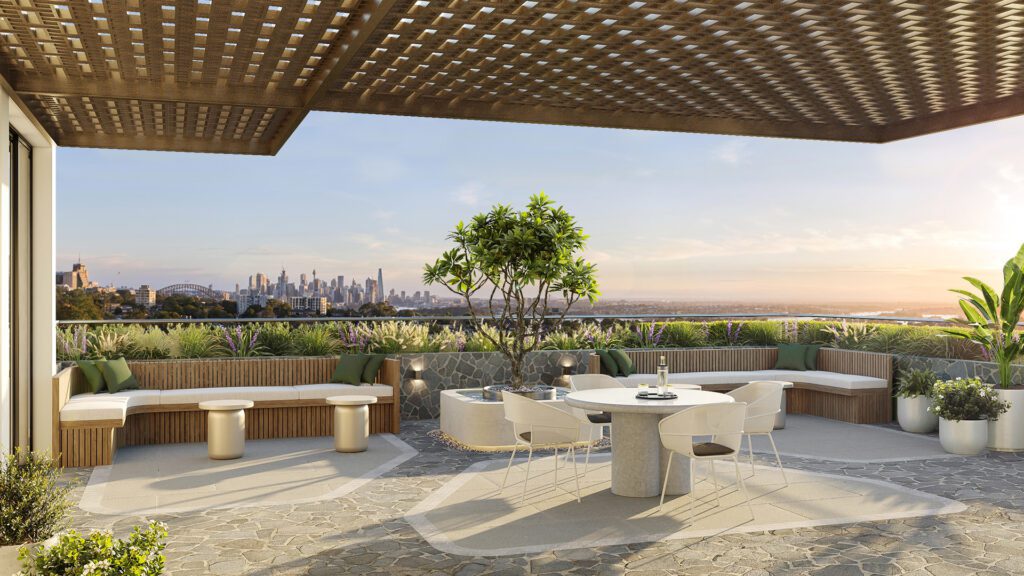 Taking inspiration from five-star resorts, Audrey will also be home to a suite of residential amenity, including an onsite day care and cafe. 
Crowning the tower will be a resident's rooftop, complete with barbecue facilities, dining room, personal training studio, music room, cinema, a pool and a spa.