Designed by renowned Sydney architects, SJB, in collaboration with award-winning designer, Jackson Teece, Audrey delivers 84 apartments across 12 levels, with a limited number of one, two and three-bedders still remaining.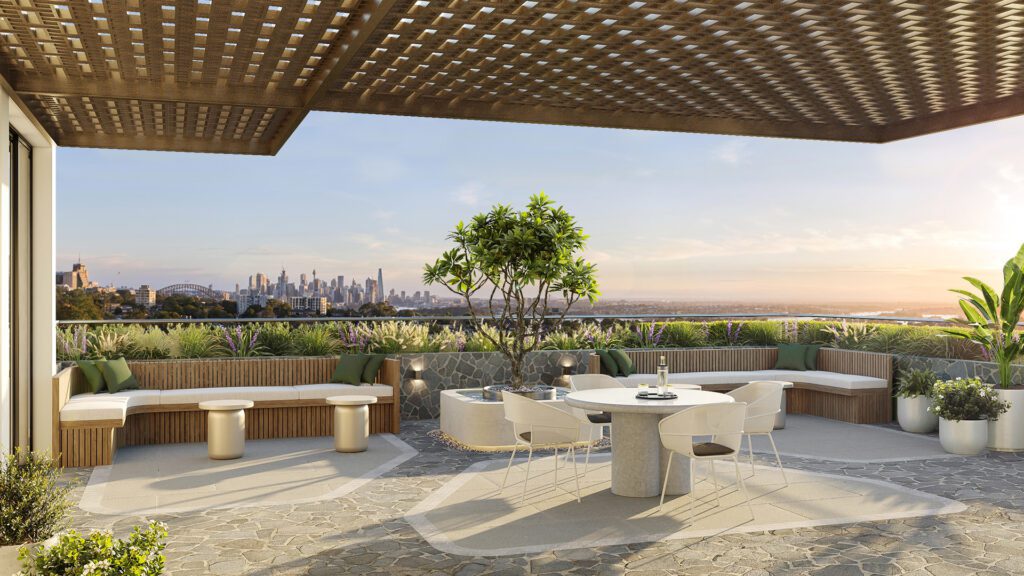 Since being founded in the early 1990s by current chairman Michael Abolakian, the Sydney-based developer Hyecorp has offered a different level service than the rest of the industry.
In a first for apartment developments, Hyecorp has launched their latest residential project, Audrey with the Live Your Way initiative, providing buyers the option to design and customise their home during the construction stage.
Hyecorp offer a five-hour consultation with the group's Interior Designer, ensuring each buyer can fully customise every detail of their home when purchased off the plan. 
Landing on Canberra Avenue in St Leonards, Audrey will feature 84 apartments across 12 levels, with the renowned local architecture firm, SJB handling the designs.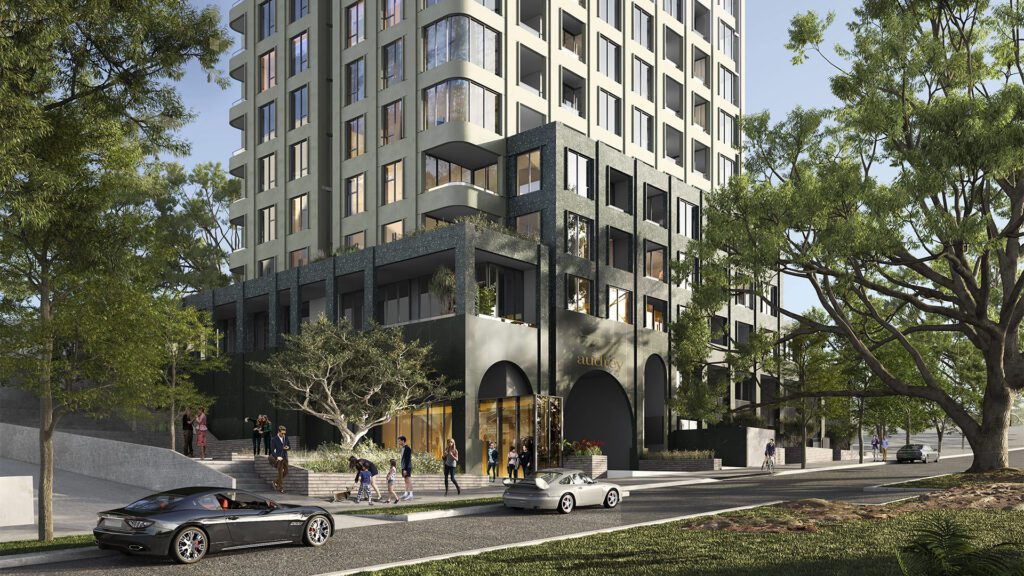 Inspired by the lush, green landscape of the nearby Newland Park, as well as the timeless classicism of New York, Audrey will comprise a mix of one, two and three-bedroom apartments, with many of the residences featuring studies or multipurpose rooms. 
The built form of Audrey uses vertical forms with raw and tactile materials to form layers of contrasting elements, playing with light and shade to create a visual distinction between levels and residences.
Sculpted balconies and terraces are home to cascading gardens and planters enhancing the indoor-outdoor, as well as providing sweeping views to the park and Sydney city skyline.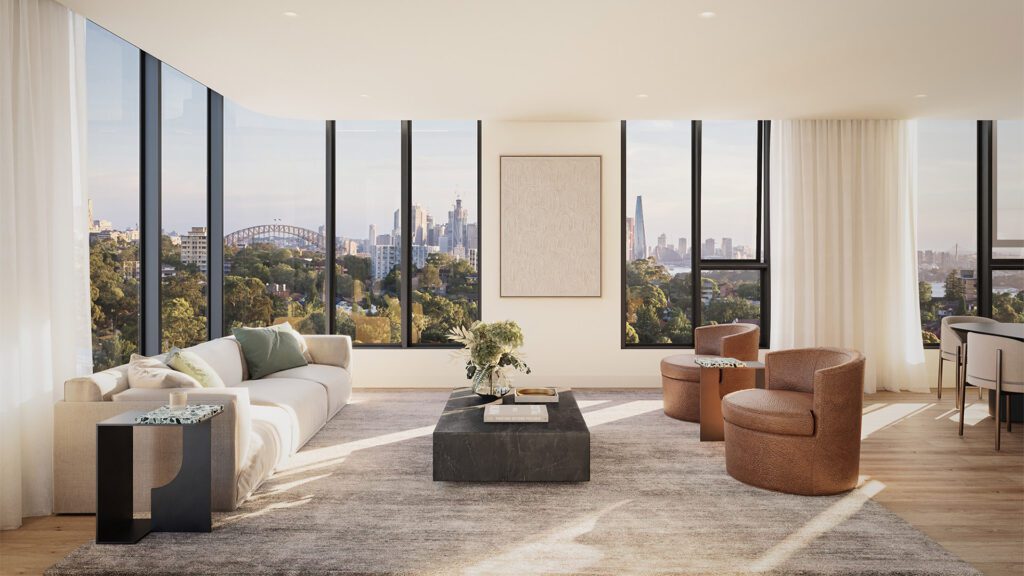 Throughout each apartment, expansive proportions are enhanced by panoramic windows, which frame the surrounding vistas whilst drawing in natural light.
Buyers will be at home with a suite of exclusive amenity across a number of shared spaces, including the rooftop with an alfresco dining space and barbecue, which will offer city skyline views.
Indoors there's a lap pool and spa, a cinema, music room, and a personal training studio. Audrey residents also benefit from an onsite daycare centre, as well as an onsite café.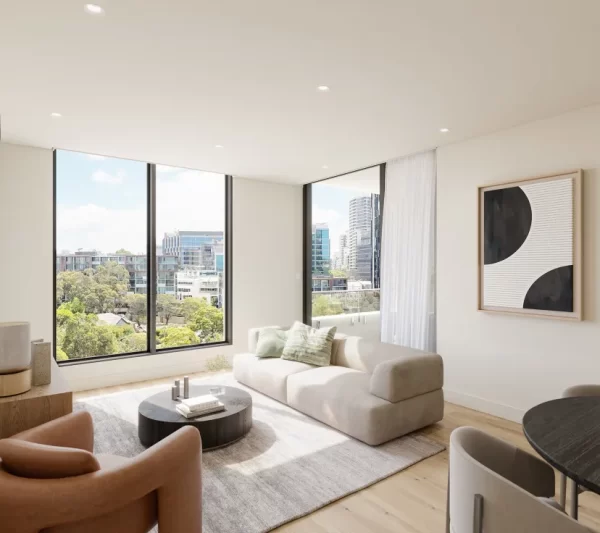 Hyecorp has created a collection of residences to suit a range of lifestyles, from growing families, to downsizers and single professionals, with the group's signature aesthetic an identifiable feature, particularly in the one-bedder apartments.
With bespoke joinery, which has been cleverly designed for a seamless extension from the kitchen into the open-plan living, the homes incorporate a built in entertainment unit and integrated kitchen storage as just some of the standard inclusions. 
One, two and three-bedroom apartments can still be purchased within Audrey, with the Live Your Way scheme only available to buyers who purchase in the earlier stages of development.