Taking inspiration from luxury resorts around the world, Audrey delivers a number of curated communal spaces set to imbue a grand hotel experience.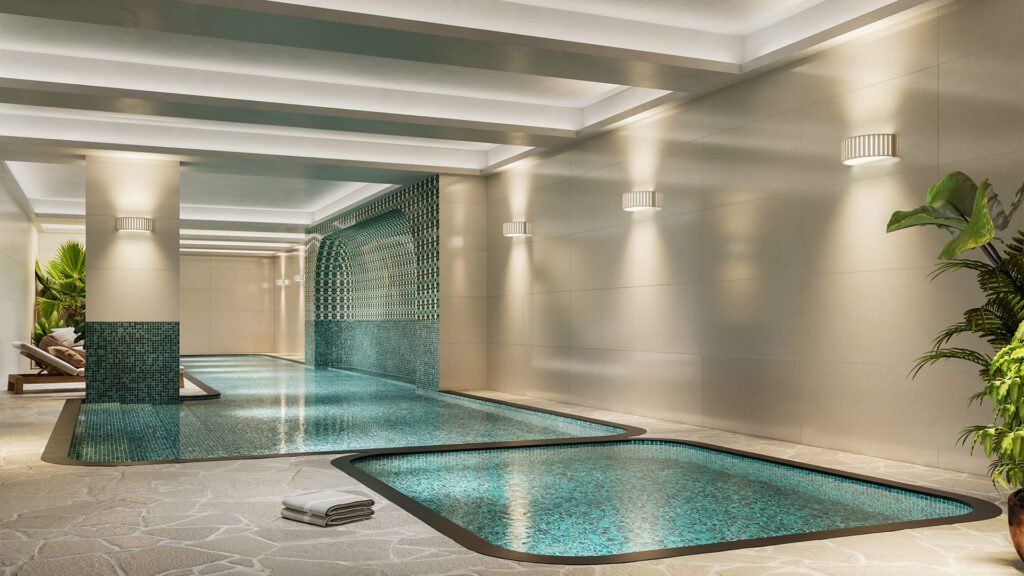 Inspired by the lush, green landscape of Newlands Park, Audrey has been crafted and inspired by the timeless classicism of New York.
Each of the communal spaces within Audrey have been designed as an extension of the homes.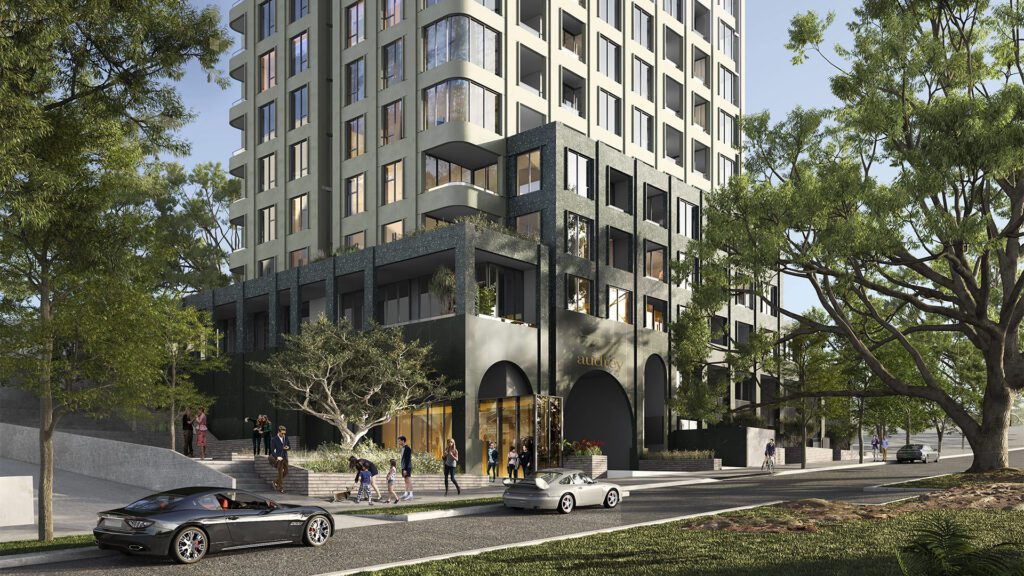 Taking inspiration from luxury resorts around the world, Audrey delivers a number of curated communal spaces set to imbue a grand hotel experience.
The expansive skygarden terrace benefits from views across the Sydney skyline and beyond, complete with wood-panelled lounges and dining space, surrounded by lush verdant landscaping.
Audrey also includes a pool and spa, a training studio, a private dining room, a music room, and a resident's cinema.
Hyecorp's Head of Sales, George Benlian says the building was designed with a work-from-home importance, which then extended into the amenity offering at Audrey.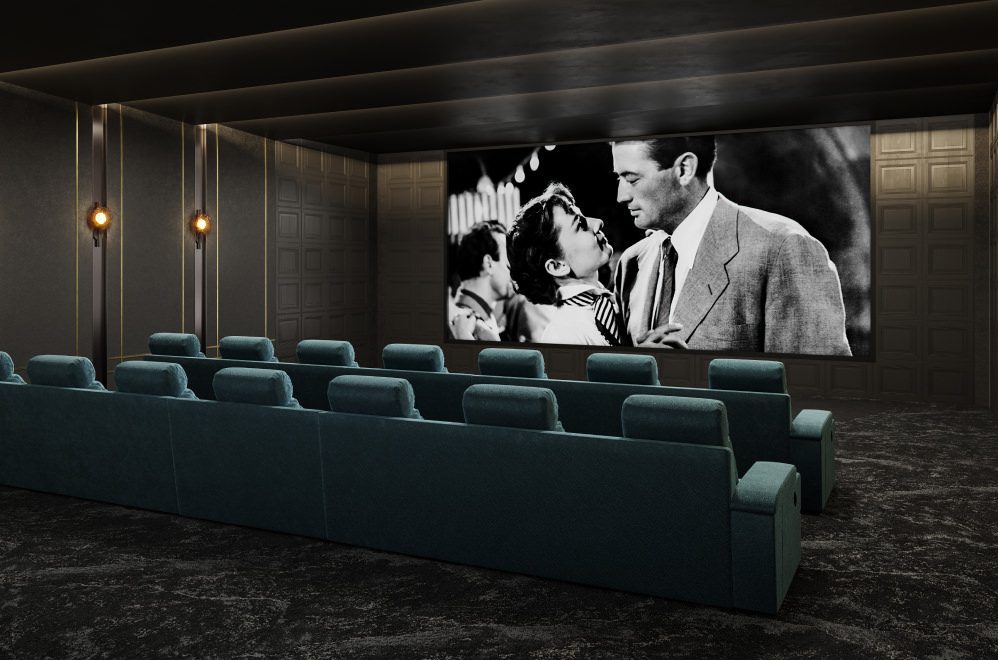 "Audrey, St Leonards offers its residents a level of luxury amenity usually only found in the world's most luxurious hotels," Benlian said. 
With high-level amenity a signature of Hyecorp's, the group believes access to amenity can add value and desirability to a property. 
"What sets us apart is our focus on providing for the owner occupier, with amenities being an extension of their homes."
As the importance of offering more than just a pool and a gym within residential projects continues to grow, Benlian says amenities today are crucial for the design of new projects.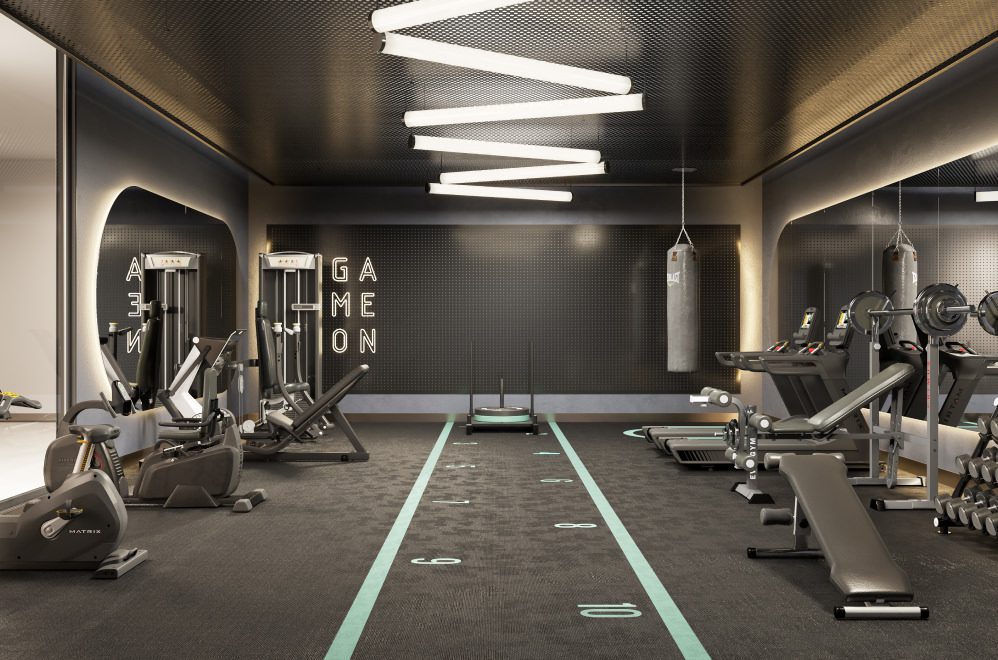 "As communities are developed with the aim of improving the quality of life of residents, many prospective buyers and investors increasingly aspire to have spaces for activities inside their own domain, both for convenience and the time it saves."
"Amenities provide luxury, but they also save time, the one asset we can't buy or get back."
"Residents can enjoy hosting a private party within the private dining room, host the world cup on the big screen and have their children practice the flute in the music room without disturbing neighbours or having to worry about if they have the space; momentous occasions and memories are made."
With Hyecorp having a history of giving back to the community, Audrey is also set to include a day care within the building.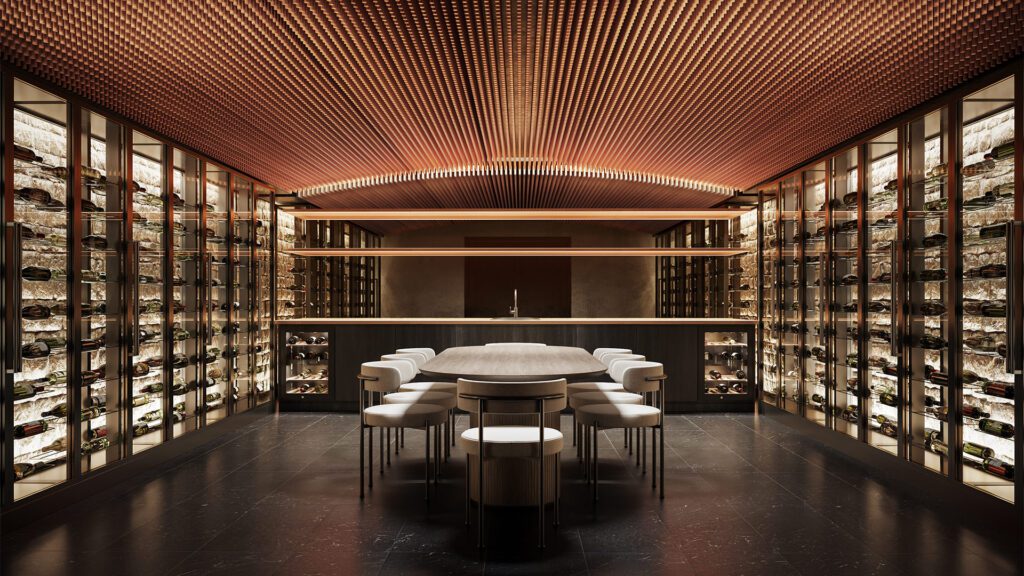 "The day care is being delivered in partnership with Lane Cove Council as a future asset owned by Lane Cove Council to service the future residents of the St Leonards South precinct," Benlian added. 
Designed by renowned local architecture firm, SJB, Audrey delivers 84 apartments across its 12 levels on Canberra Avenue. 
Comprising a mix of one, two and three-bedroom apartments, the development still has a limited number of each floorplan available, with many of the residences featuring studies or multipurpose rooms. 
With floorplans spanning from 61 sqm to 142 sqm, the homes flow seamlessly onto sculpted balconies and terraces, which are home to cascading gardens and planters, enhancing the indoor-outdoor experience, as well as providing sweeping views to the park and Sydney city skyline.