Stephen Abolakian lives a traffic light away from his entry into the retirement sector, Hyegrove Willoughby, a partnership between Willoughby RSL and family-owned builders Hyecorp.
"This has been 10 years in the planning and is a long-time desire," said Mr Abolakian, Managing Director of Hyegrove, who will build and manage the 126 apartments which, in addition, will include an integrated aged care component to provide continuum of care.
"This partnership is the perfect storm. I did not want to walk away when the building was complete, I want to stay connected to the building.
"Our future residents are at the centre of our vision and we want to create a place where they can move to and where everything is taken care of for the rest of their lives."
He promises a concierge on site, a 24/7on site registered nurse, a day spa, a movie cinema, art studio, indoor swimming pool, pilates and yoga studio plus a gym. Residents will be able to entertain on a rooftop terrace with views stretching across the city skyline. There will be a private dining room, lobby lounge bar and even a wine-tasting room with cellar.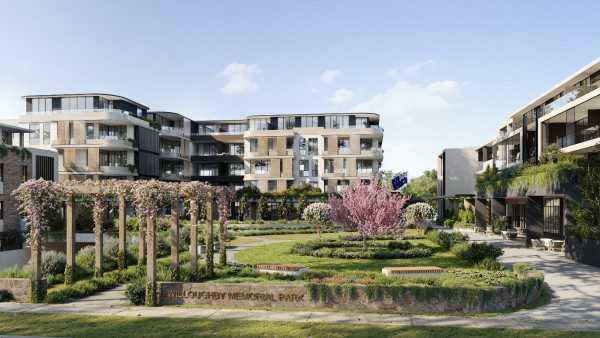 Mr Abolakian has recruited aged care sector specialist Cameron Kirby, the former CEO and CFO of Mark Moran Group, as Head of Operations.
A mix of one-, two- and three-bedroom apartments will be included in the first off-the-plan release set to be launched from 5 October with a virtual High Tea. These range in size from 41msq to 169msq. All properties will also include their own balcony.
Construction on the revitalised precinct, to be known as the 'Heart of Willoughby', will start in March next year with completion in early 2025.