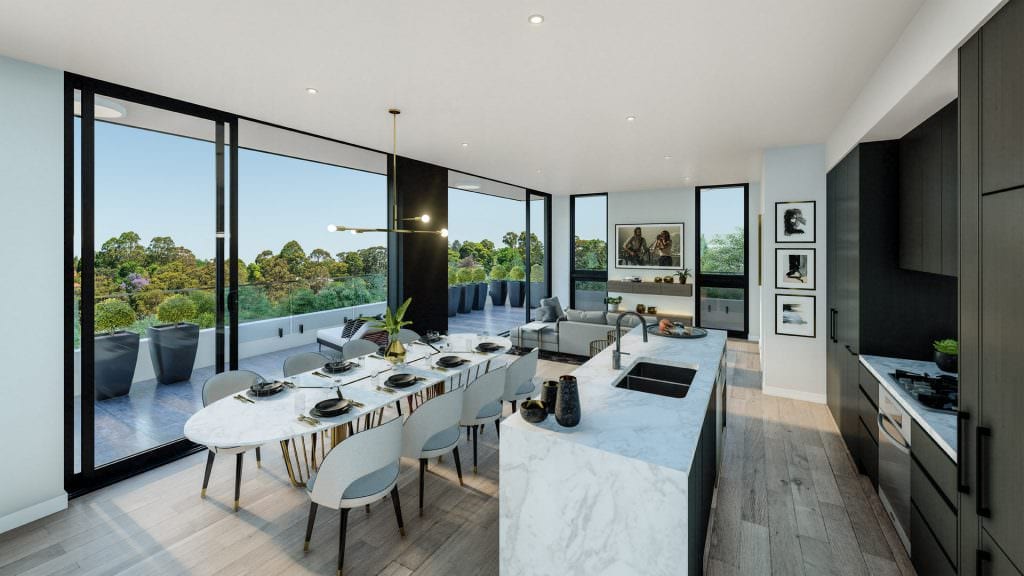 The Following is an Excerpt from the Original Article: "North Shore Times", Have a hand in home design.
Lane Cove's newest apartment development has been well received, with almost half of the first release sold out, three weeks after off-the-plan sales started. Construction of Elena Lane Cove, at 11-17 Willandra St, is due to start in the second quarter of next year, with completion due in early 2021.
Prolific local developer the Hyecorp Property Group is taking a different approach to its off-the-plan sales strategy, offering buyers an opportunity to customise their homes. Off-the-plan buying has traditionally allowed buyers to choose fittings and fixtures, but the company has expanded this opportunity to include more detailed customisation – from adding an outdoor kitchen to the courtyard to amalgamating apartments to create one large home. Hyecorp's managing director Stephen Abolakian said all planning and design was done in house. "We offer up to five (free) hours of interior design where buyers have the chance to modify floor plans and totally upspec their apartment," he said.
The seven-level Elena Lane Cove will comprise 106 apartments, ranging in size from 60sqm to 206sqm. Shared facilities include a pool, gym, cinema, and cafe, Prices for studios start at $620,000, one-bedders from $670,000, two-bedders from $725,000, and three-bedders from $1,175,000. There are also some four-bedders available.