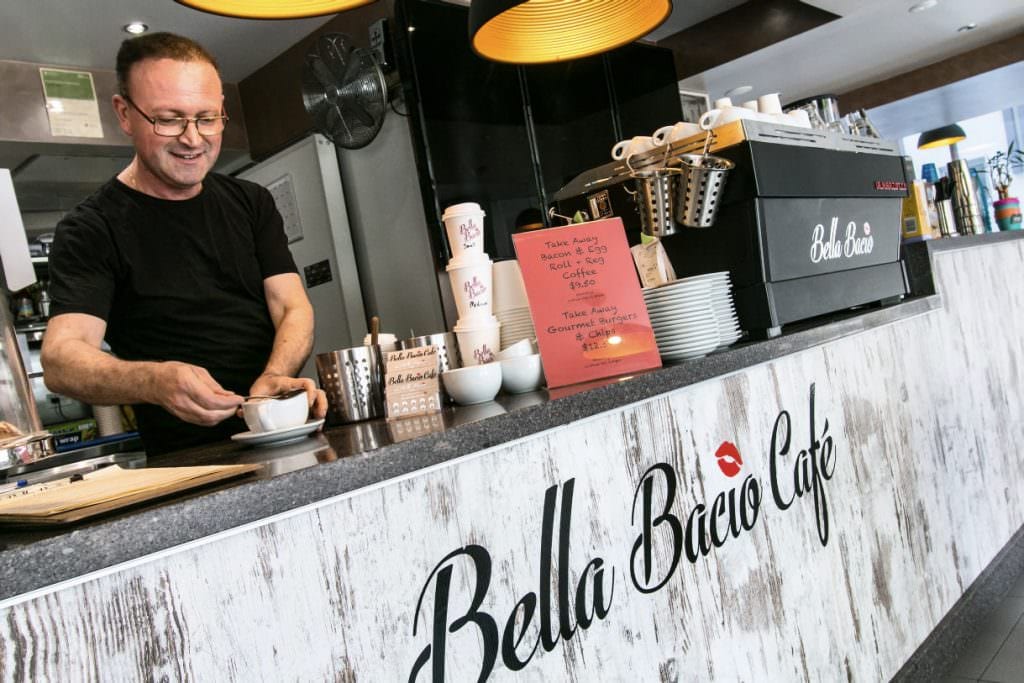 The following is an excerpt from the publication:
"Live, Love, Lane Cove" by Hyecorp Property Group
Owner George wanted to create a casual, relaxed dining space with Bella Bacio when he opened in 2016. Sit in the outdoor courtyard with your pooch, or in the cosy interior.
– How did the café come about? –
I grew up in France but while I was living there I made many trips to Italy. I loved the relaxed style of Italian dining and also the language – hence the Italian name, which means beautiful kiss. I wanted to create a community café which reflects the lovely village atmosphere we have in Lane Cove.
– What's unique about Bella Bacio? –
On my many trips to Italy I developed a love of coffee. So it was really important to me to get the coffee right at Bella Bacio. Once I discovered the taste of organic beans, there was no turning back, so we only serve organic coffee here. You can also buy our beans to take home to make your own. Our mornings are always busy with people grabbing a coffee and breakfast on the way to work. I have really enjoyed getting to know the regulars.
– Tell us about the menu –
The breakfast and brunch menus are very popular and served all day – the eggs benedict, served with smoked salmon and avocado, are a favourite and so are the pancakes. Then there is our Breakfast Bruschetta, Italian influenced with tomato, onion and basil but with the addition of haloumi and poached eggs. The Bacio Bacon and Egg roll is delicious, served with a chilli relish, Dijon and kale. But if it's a full lunch you're after then we have dishes like Moroccan style lamb and crispy skin salmon. The burgers are popular too, especially the beer buttered chips that come with them!